The Return of Mr Rager
For many generic listeners, Kid Cudi is known as "that guy that made Day N Night". Now If I was to roll back the years that absurd statement would trigger me into feeling rage, which would force me to bombard you with Kid Cudi Bangers.. which were not usually appreciated at a house party, especially after I've just Hijacked the Aux Cable. Nowadays, as a seasoned vet, I just shrug my shoulders and say "it's not for everyone". That's because Kid Cudi Music is like fine art; you either get it or you don't.
Before we get back to the future and discuss his new album Man On The Moon III: The Chosen I'm going to time travel with you guys back to the 2008's Rap Scene – in order for you to understand why he's a legend in my eyes. Firstly,
Do YOU remember what 2008 looked like? If not.. It's cool, I've got you.
2008 was a transitional period in society which also reflected In the arts of that era. It was a period where normal boundaries were questioned and pushed. The black music scene was in a place of limbo. In the UK, ChannelU was an Active channel on Sky TV and Skepta was a youngish artist still finding his feet as he dropped the Rolex Sweep. Oversees Iconic rap figures of today like MAX B, DIPSET and Lil Wayne were at the height of their powers musically and stylistically they made it acceptable to wear bootcut jeans: 34 waist/36 Length with a white vest, air forces and lastly a back to front NewEra cap. Politically there was a global financial crisis, which was ministered by a 'boring faced geezer' called Gordon Brown in the UK Whilst In the US George Bush was moving mad! Which led to Obama being elected as the USA's first black president.
As you can see it was a different time in society and for me, as a young G, prepping for my first year of college I was eager to discover my lane.
They say that every generation has a sound, well Kid Cudi Debut Tape "A Kid Named Cudi" was most definitely the soundtrack to my team's and many others journey. Yeah we listened to all of the above artist's, but deep down we knew it weren't a true representation of how we viewed ourselves nor the world. All of a sudden this guy from Cleveland was making music that felt like one of the team had created.FUCK! I'm sounding like a proper fan boy, but fuck it.. we're here now… Musically "A Kid Named Cudi" really diversified hip hop, as Cudi showcased his versatile recording style which opened listeners to boundless realities. Considering the current climate, this was a great gateway to expressiveness. for reference listen to featured tracks: 
"Man on the moon" & "Heaven at Night"
Before we continue BIG #SHOUTOUT to my boy Ozzie who put the team on!
Back to the future it's 2020, everyone's rocking face masks, Boris Johnson still has the worst haircut I've ever seen, whilst in the US, Donald Trump is moving mad!
Out of nowhere on December 11, 2020. Kid Cudi releases Man On The Moon III: The Chosen.. Are you noticing the pattern?
The trilogy is yet again another showcase of Cudi's diversity. The Album features a track-list of 18 songs, where Cudi stays true to his spacy psychedelic sound, whilst also showcasing evolution by jumping on a drill beat with Skept & Pop Smoke. The intro track really sets the album's frequency. Compared to his last 4 projects I think the album is very concise and has a sense of clarity, as he vibrantly reflects on his life on songs like "Tequila Shots", "Elsie's baby boy" and "Lord I know'. It feels like he's giving his final testimony as he's overcoming depression, anxiety and many other demons. As a Cudder listener, I'm glad to see my guy's in a good place, back to smoking weed and back to giving his audience BARS as this is the most he's rapped on an album since.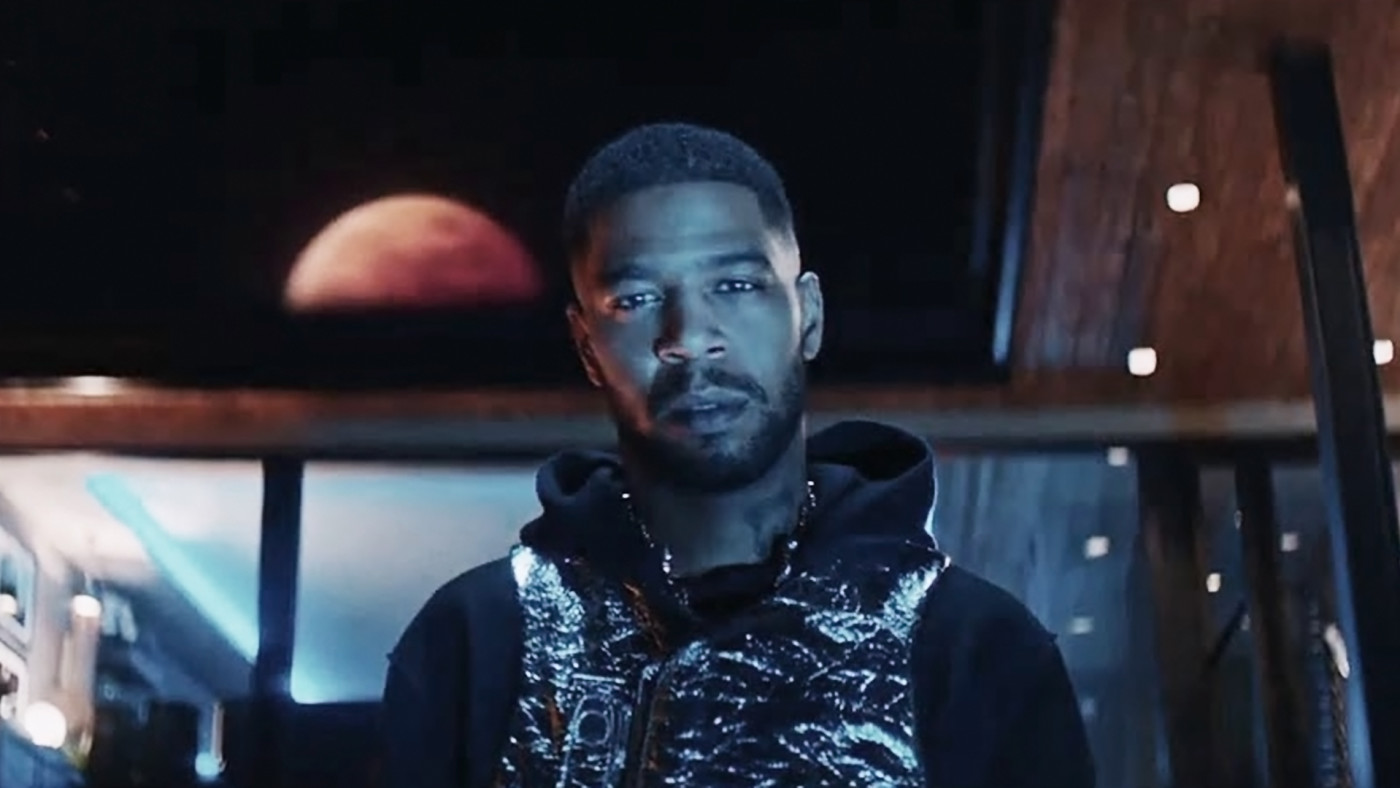 "A Kid Named Cudi" – by Kevin Mercury.